Pride and Research! San Diego Pride 2018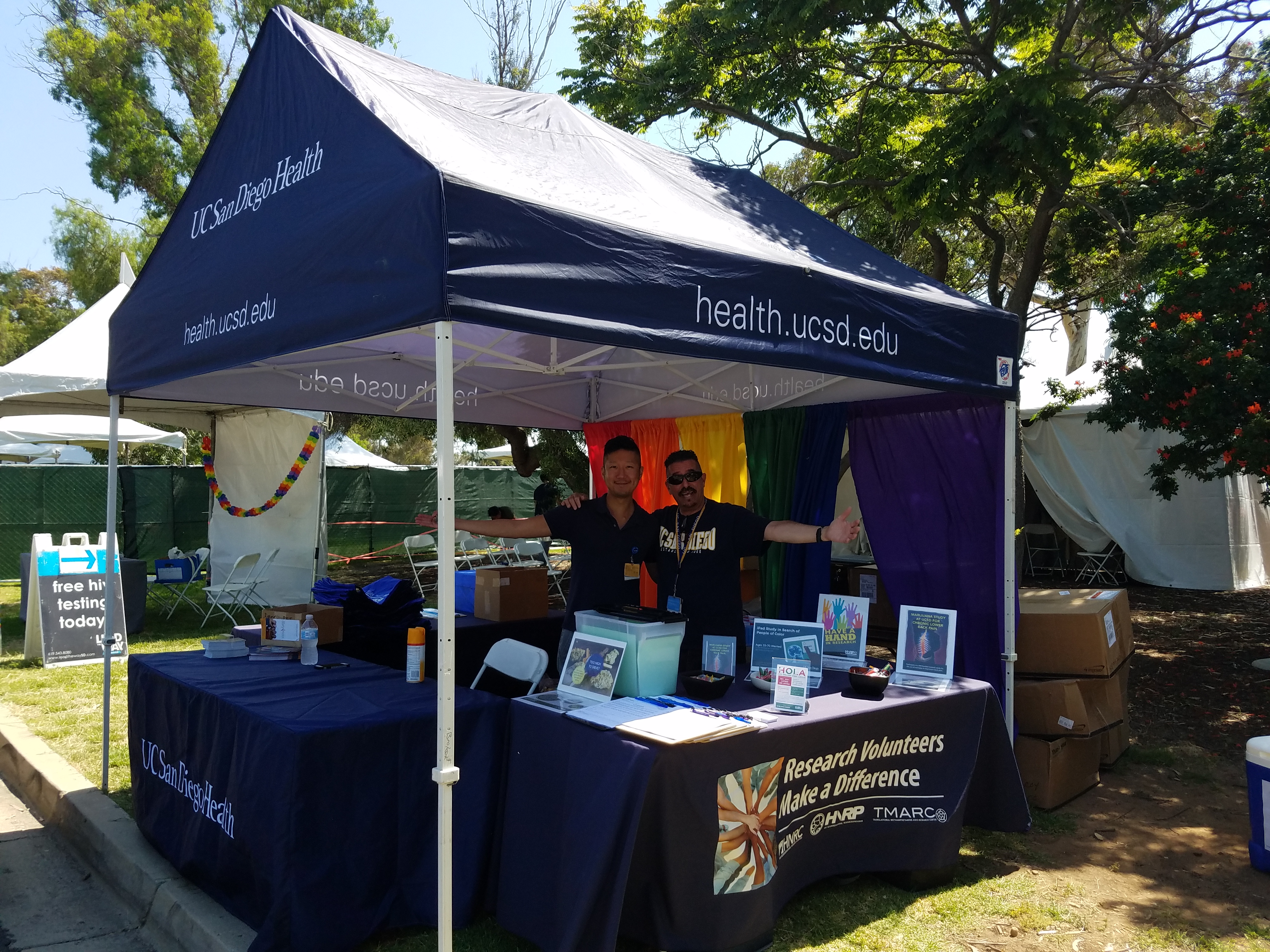 Staff from the HIV Neurobehavioral Research Program will co-host a booth with the AntiViral Research Center at the San Diego Pride event on July 14 and 15, 2018. Stop by and say hello! Grab one of our fabulous Pride and Research bags (while supplies last).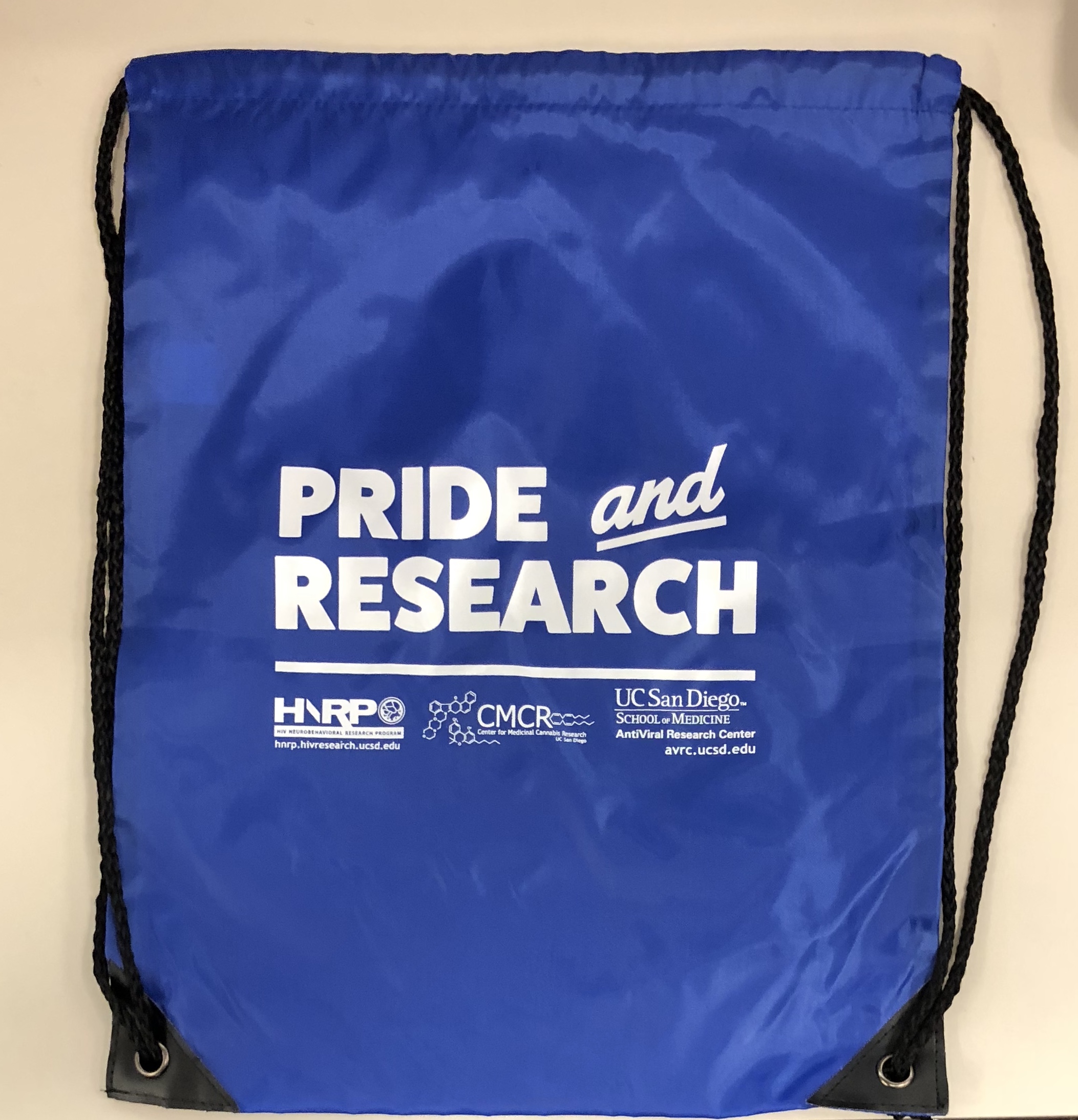 This is a great opportunity to connect with our current research participants and the community. The San Diego Pride event has proven a perfect venue to educate about HIV and discuss our current research projects – while we celebrate! Thank you to our participants for all that you do as we surely could not do it without you.