Mr. Saloner received a Blue Ribbon Award!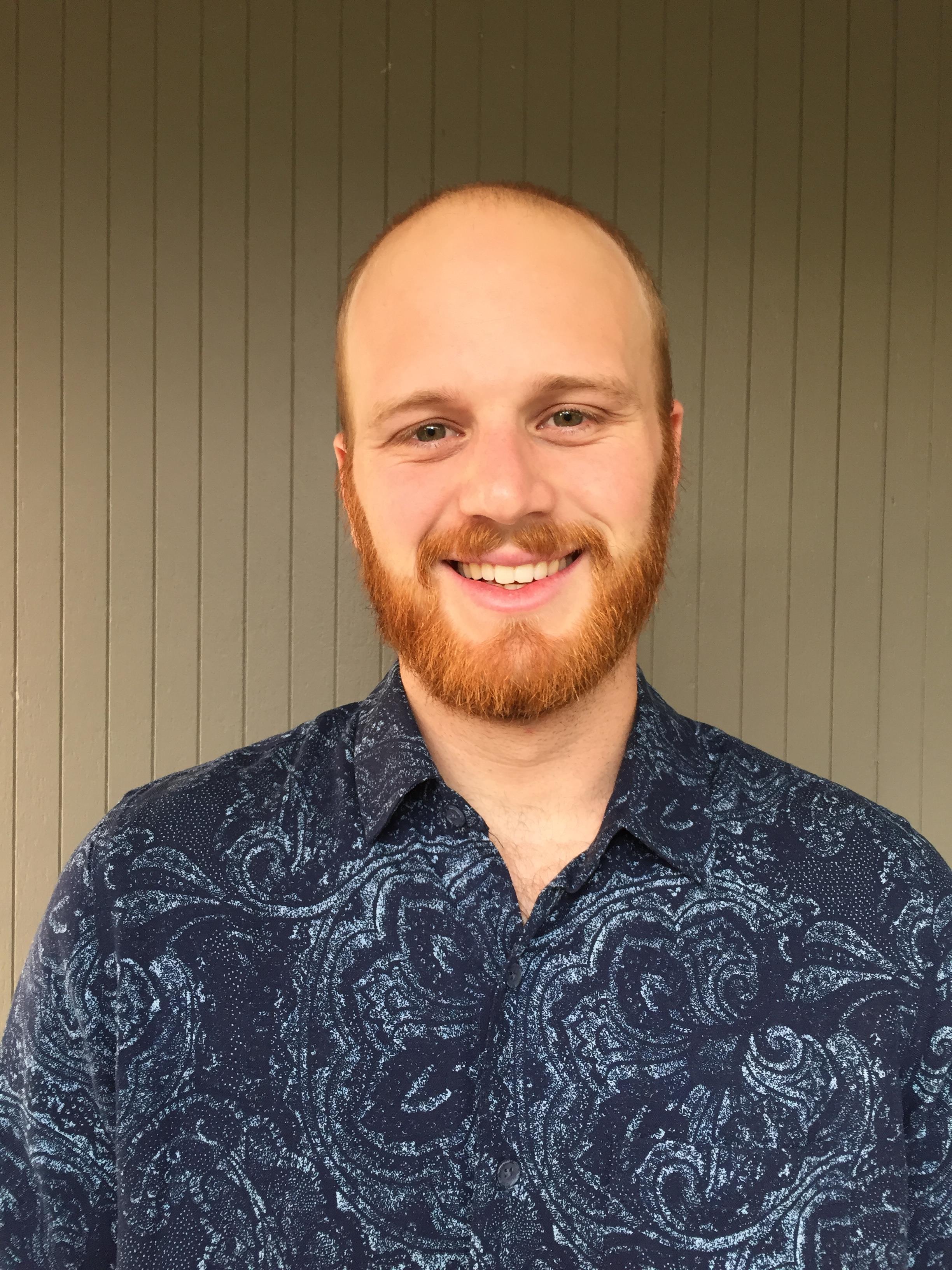 Mr. Saloner received a Blue Ribbon Award at the 126th Annual Convention of the American Psychological Association (APA) for his presentation "Is Alcohol Neuroprotective in Methamphetamine-Associated Neuropsychological Impairment?"
He also was awarded a $750 Travel Award from the National Institute on Alcohol Abuse and Alcoholism to attend this year's APA convention in order to present his findings.
He currently is an HNRP trainee and a student in the SDSU/UCSD Joint Doctoral Program in Clinical Psychology.
His research interests include genetically-driven dopaminergic dysfunction in methamphetamine and HIV-related neurocognitive impairment. Additionally, he is interested in mechanisms of neurocognitive resilience in the context of aging with HIV infection.
Pride and Research! San Diego Pride 2018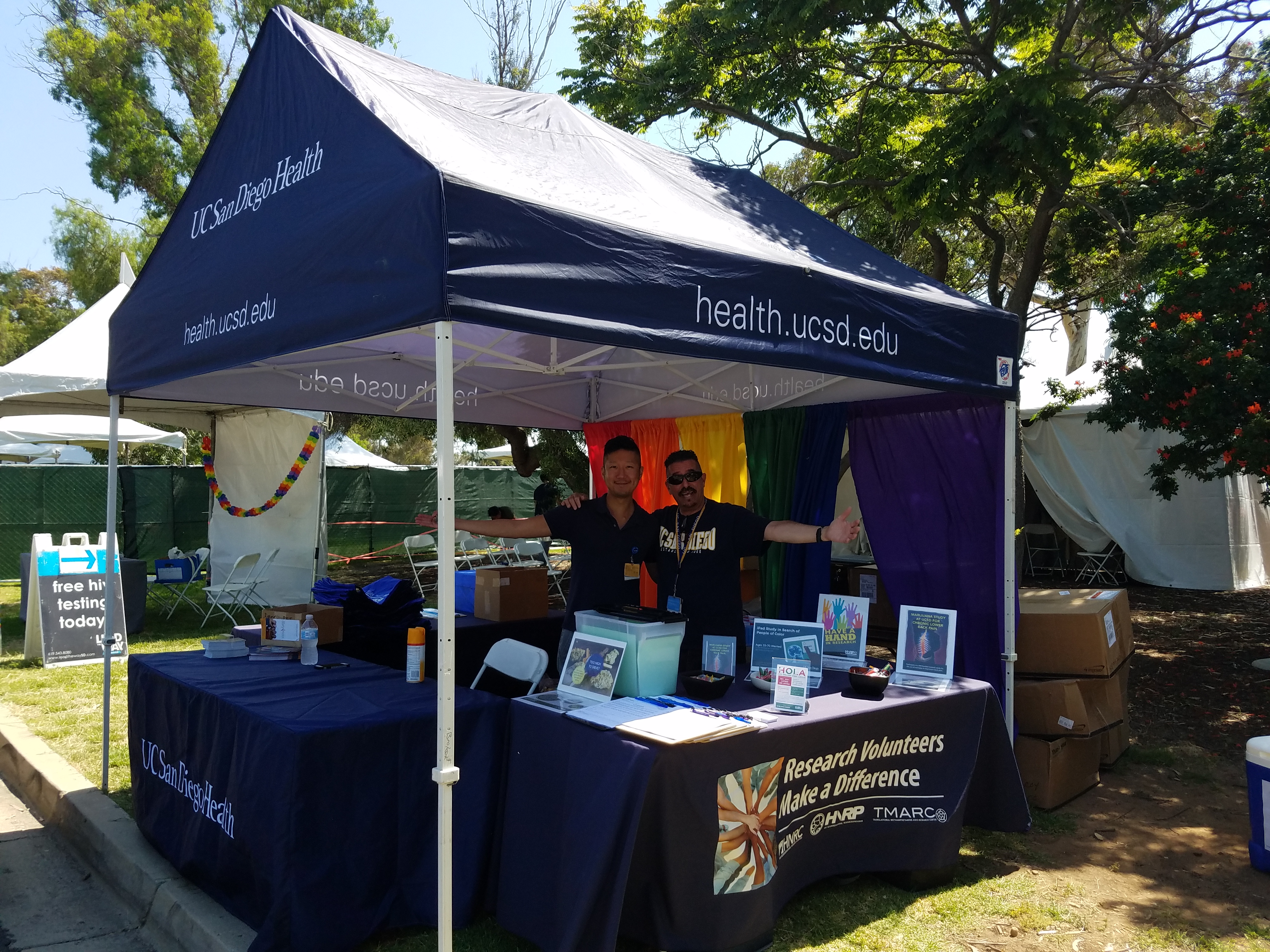 Staff from the HIV Neurobehavioral Research Program will co-host a booth with the AntiViral Research Center at the San Diego Pride event on July 14 and 15, 2018. Stop by and say hello! Grab one of our fabulous Pride and Research bags (while supplies last).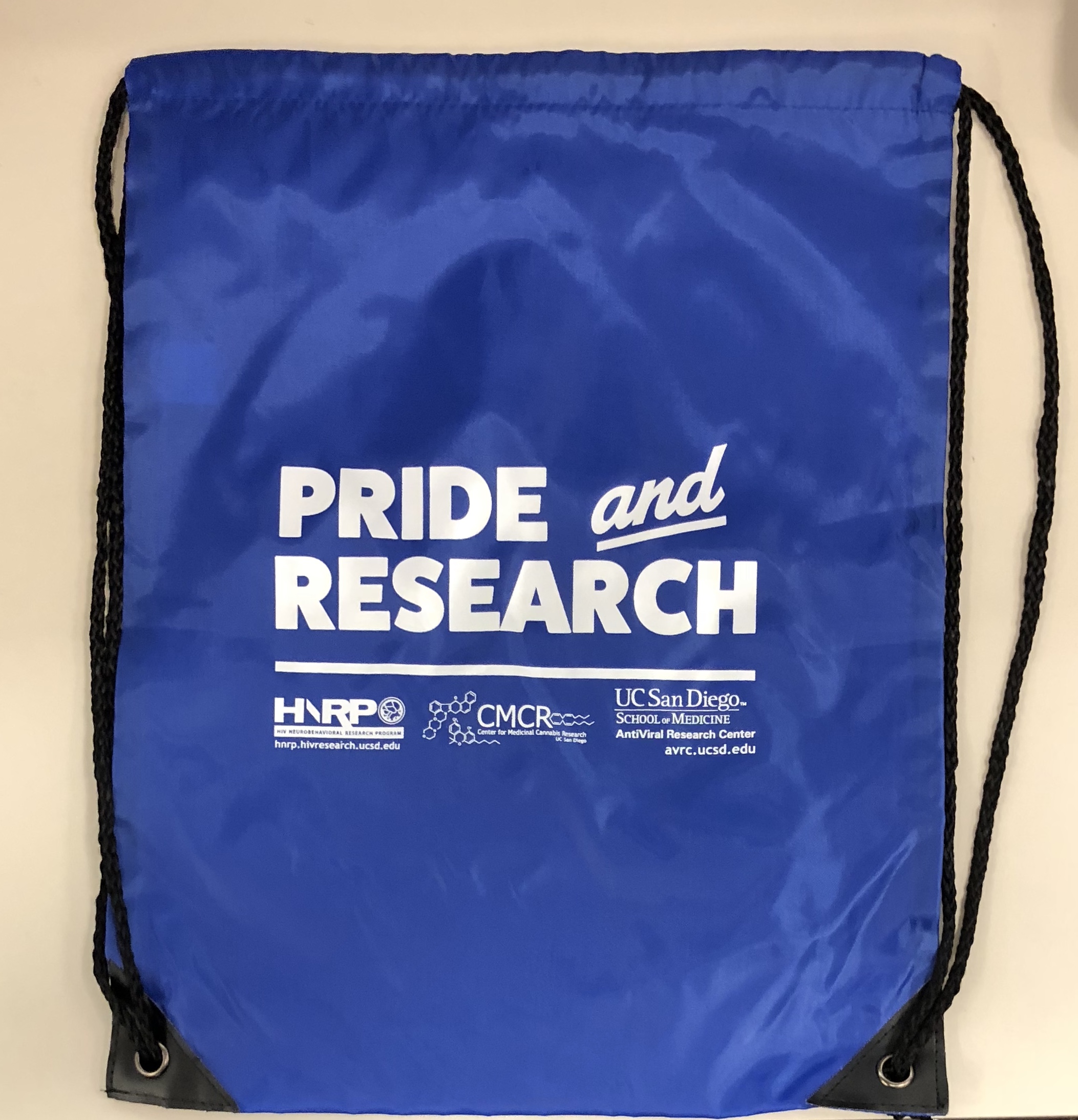 Erin Sundermann Promotes the Need for Sex-Specific Cut Scores in Alzheimer's Diagnoses
Several studies presented at the 2018 Alzheimer's Association International Conference focused on how Alzheimer's disease manifests in women. HNRP investigator Erin Sundermann reported on how women may be diagnosed with Alzheimer's later in disease course than men due to superior verbal performance that survives into the early stages of disease. Women's verbal compensation strategies on diagnostic tests may cause a delay in treatment. Sex-specific cut scores could enable women to access treatment earlier and improve disease progression.
HNRP at the International Symposium on NeuroVirology
In 2018 the 15th International Symposium on NeuroVirology is a joint meeting with the 24th Scientific Conference of the Society on NeuroImmune Pharmacology. This will broadly bridge the fields of neurovirology, immunology, and pharmacology.
HNRP affiliated investigator presentations at the meeting explore varied aspects of HIV infection that affect cognition.
2018 UC Global Health Day
David Grelotti, HNRP investigator and UCSD Department of Psychiatry faculty, is an organizer for the 2018 UC Global Health Day. This conference occurs on April 22, 2018 at the Price Center on the UCSD main campus. The theme of this year's conference is "committing to a healthier world".