Dr. Sundermann Selected for the Sustained Training on Aging and HIV Research (STAHR) Program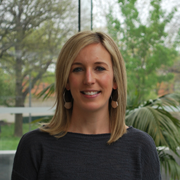 Congratulations to Erin Sundermann on being selected as a STAHR scholar!  This award will sponsor her attendance to the 2017 STAHR Summer Workshop and Research Institute at UCSD and the 2018 and 2019 three-day STAHR summer workshops.  She currently is an Assistant Project Scientist and a NeuroAIDS Fellow at UCSD. STAHR builds on the infrastructure and expertise available at two major research programs at the University of California, San Diego (UCSD) - the Stein Institute for Research on Aging and the HIV Neurobehavioral Research Program. By combining the unique strengths of these research programs with existing national expertise in HIV and aging research, STAHR will help transform promising junior scientists into high-quality independently-funded researchers who will make lasting contributions to HIV and aging mental health research.
PrEP in the Transgender Population: A 2-Part Series
Dr. Sara Gianella on behalf of Infectious Disease Advisor in Part 1 of the series interviews Dr. Sheldon Morris about an upcoming pre-exposure prophylaxis (PrEP) study in transgender individuals at the UCSD AntiViral Research Center that will look at understanding HIV prevention within this population, uptake of PrEP, adherence to treatment, and other issues unique to this group.  In Part 2 of the series she talks with Brooke Sullivan, a California-based transgender woman and HIV activist, about her transition, living with HIV, her experiences with activism, barriers to HIV prevention and care for transgender people, and taking part in clinical trials to enhance understanding of HIV research within this group.
Click Here to read Part 1 of the series.
Click Here to read Part 2 of the series.
Congratulations to Dr. Raeanne Moore on Receiving a Gilead Sciences Research Scholars Program Award
Dr. Moore received a Gilead Sciences Research Scholars Program award entitled, "Remote Sensing Technology to Improve Community-Based Fall Risk Assessment and Prevention Among Older Adults Living with HIV".  Her research interests and specialization includes HIV and aging, mHealth, neurocognition and everyday functioning, and positive psychological traits.
Examples of publications:
HNRP Staff and Investigators at San Diego March for Science!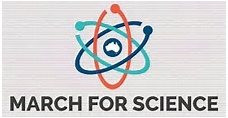 The March for Science took place on April 22, 2017 in cities all over the United States and the world.  15,000 people attended the event in San Diego.  The event aimed to build awareness for the importance of science in society.   Diverse groups of scientists and their allies attended to stand up for community, health, economy and the environment.  The March for Science­ San Diego advocates public policy that both supports, and is supported by, openly shared science.
CROI 2017
The annual Conference on Retroviruses and Opportunistic Infections (CROI) occurs from February 13, 2017 to February 16, 2017, in Seattle, Washington.
Presentations and posters that HNRP affiliated investigators contributed to (available on the CROI website after the conference ends) include:
Blumenthal J, Moore D, Psaros C, Amico R, Ellorin E, Kofron R, Caplan M, Morris S, Landovitz R, Stockman J.  PrEPing for a PREP demonstration project: Understanding awareness and perspectives among women in Southern California.
Chaillon A, Gaines T, Gonzalez-Zuniga P, Stockman J, Almaza-Reyes H, Chavez J, Vera A, Patterson T, Scott B, Smith D, Strathdee S, Mehta S.  HIV transmission dynamics in Tijuana, Mexico: Real-time identification of a new transmission cluster.
Chaillon A, Gianella S, Mutlu E, Engen P, Voigt R, Keshavarzian A, Losurdo J, Lada S, Nakazawa M, Landay A.  Impact of mucosal CMV and EBV replication on enteric microbiome during HIV-infection.