Study Recruitment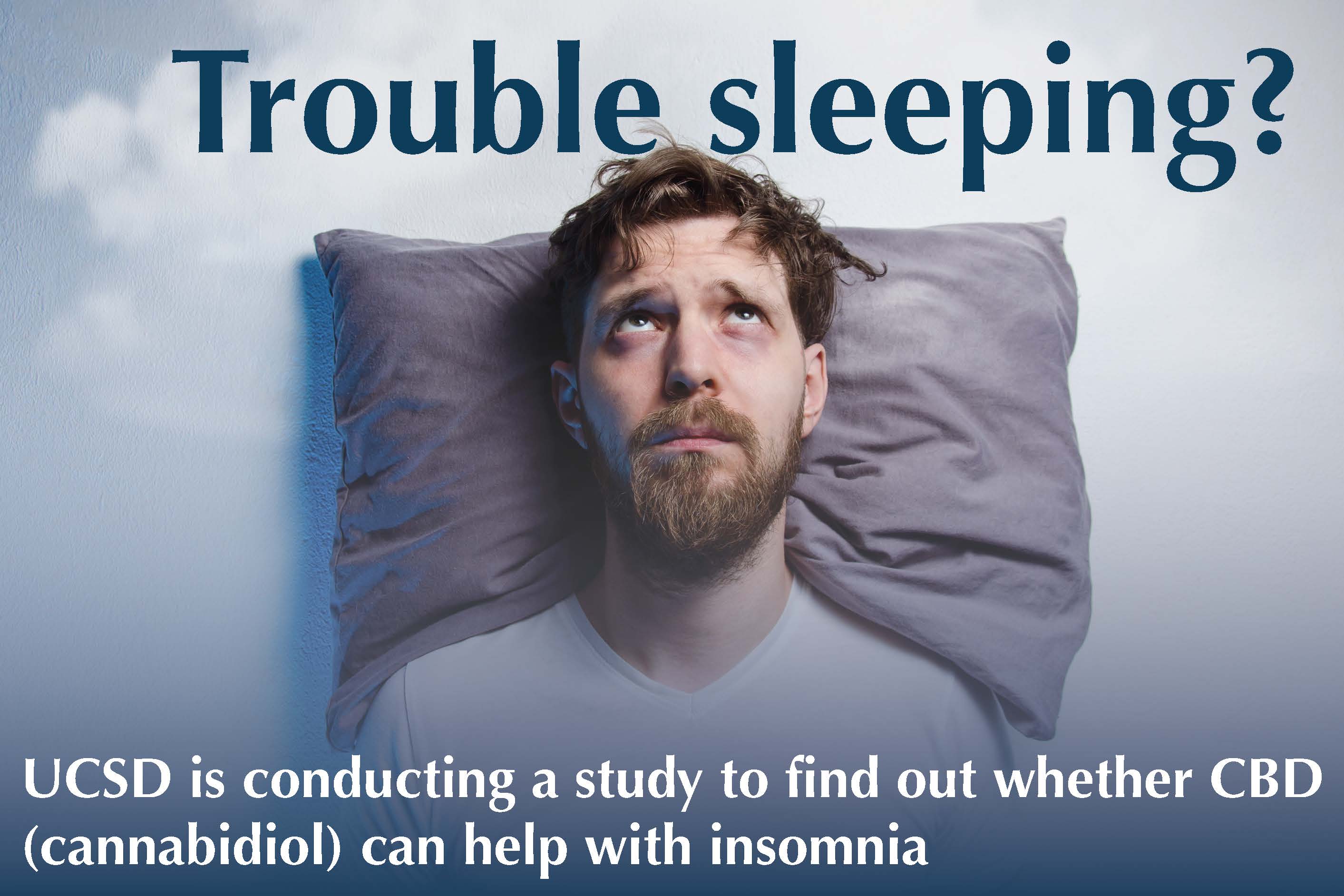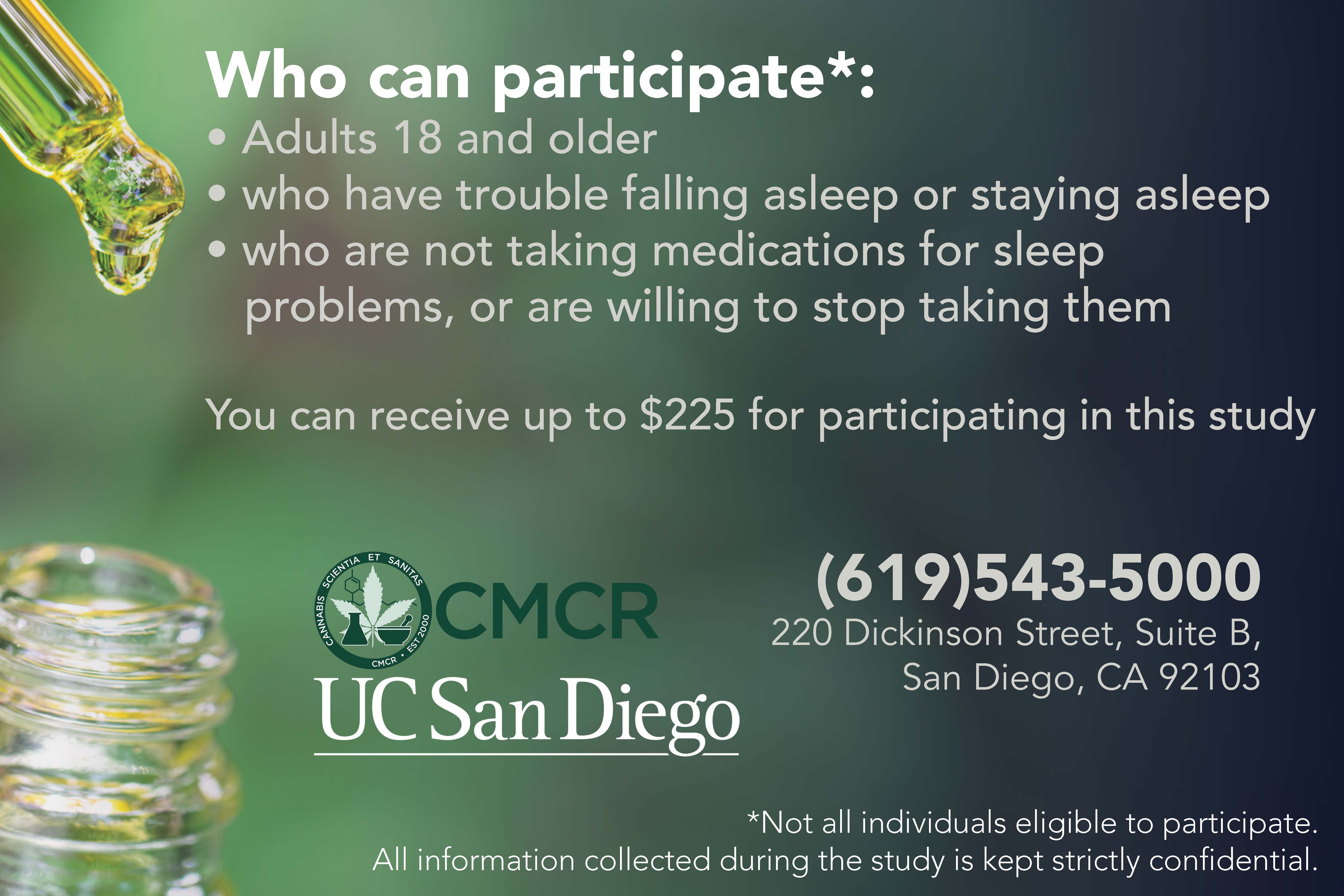 Cannabidiol for Sedative/Hypnotic-sparing Management of Insomnia in Adults
Status: Enrolling
Summary:
A randomized, double-blind placebo-controlled phase II study to examine the noninferiority and efficacious dose range of CBD in managing symptoms of insomnia compared to sedative/hypnotic medication. We will measure sleep outcomes objectively using wrist-worn actigraphy as well as by self-report via real-time ecological momentary assessment and traditional questionnaires. We will also compare objective next-morning neuropsychological performance.
Who can participate*:
Adults 18 and older
who have trouble falling asleep or staying asleep
who are not taking medications for sleep problems, or are willing to stop taking them
You can receive up to $225 for participating in this study
For further details regarding this study, or other studies, please call (619) 543-5000 and ask to speak with a recruiter.
*Not all individuals are eligible to participate.
All information collected is kept strictly confidential.