Study Recruitment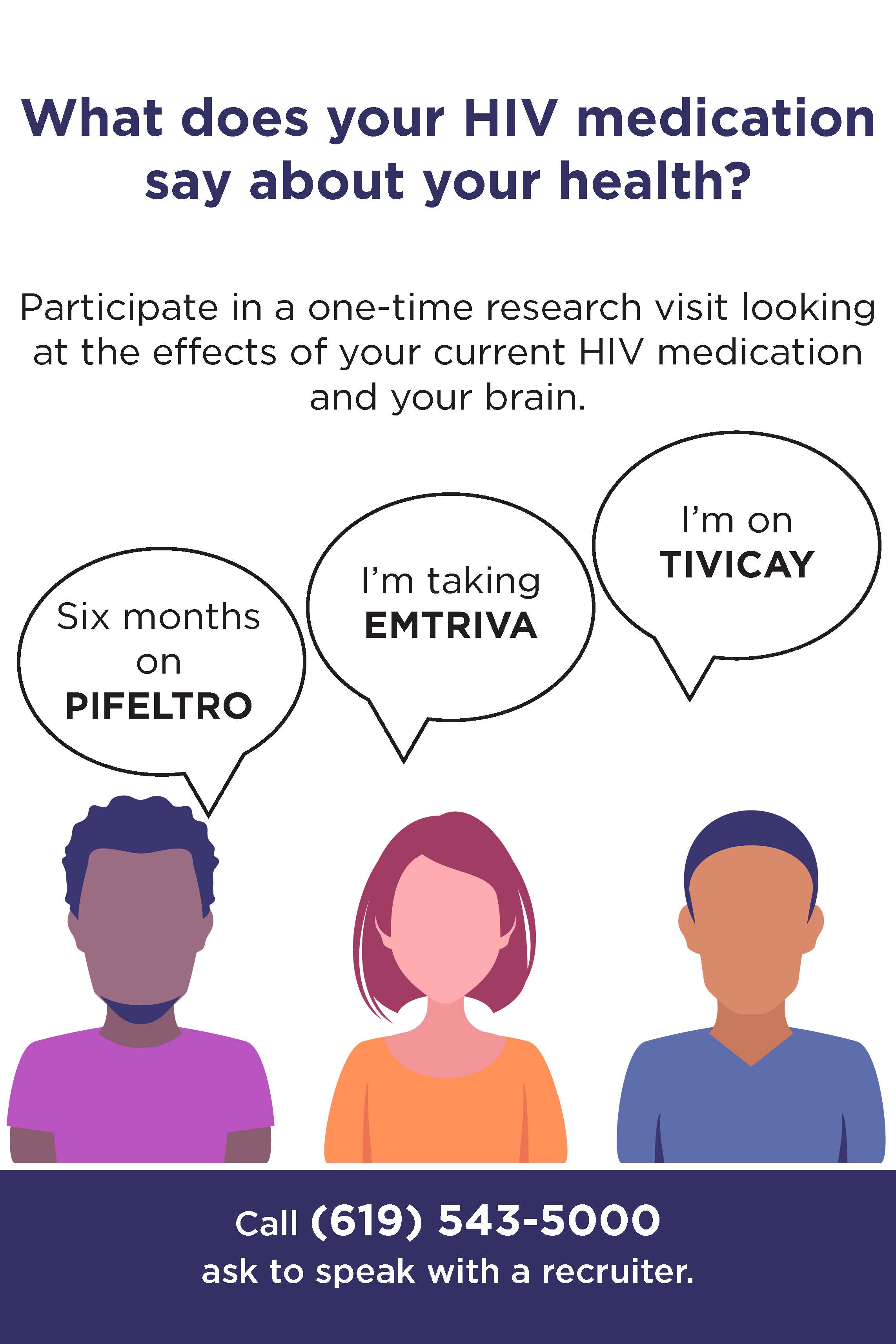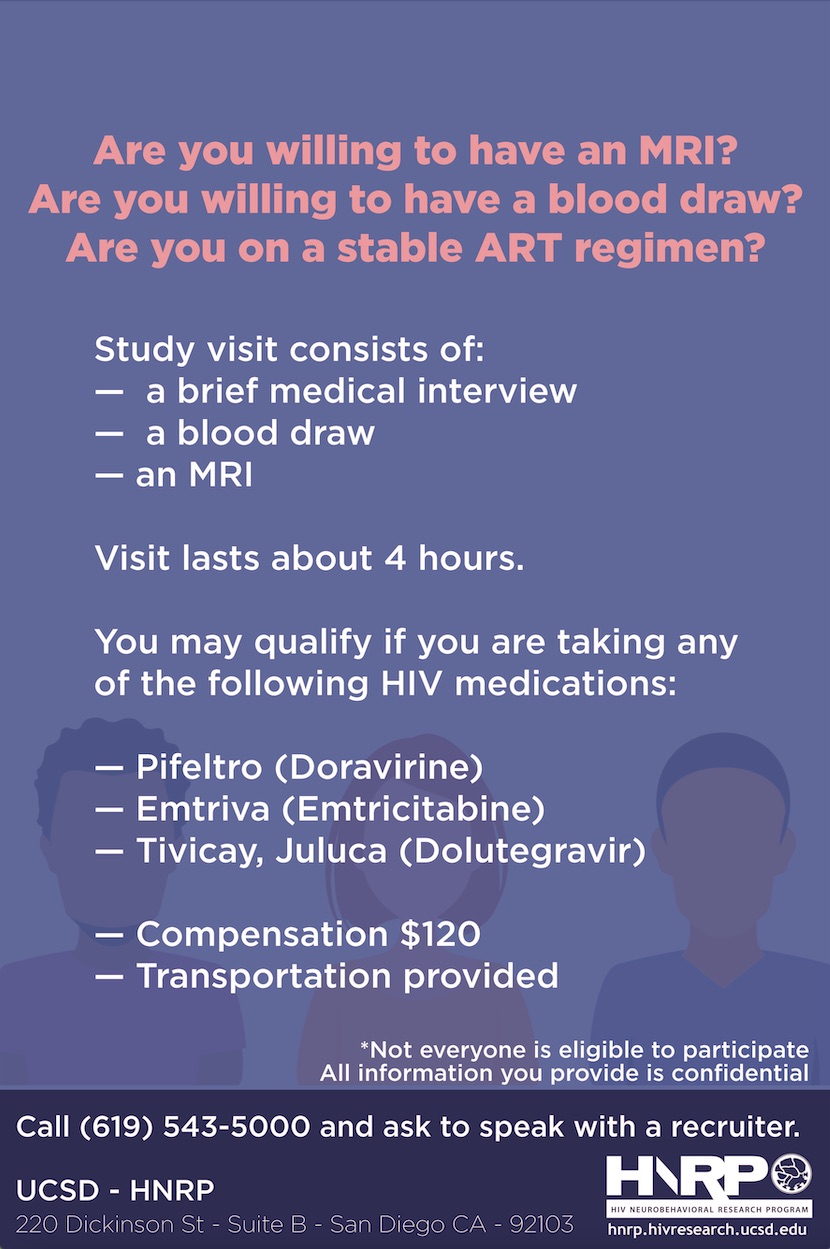 Measurement of ART Drug Concentrations in Brain by 19f-MRS as an Indicator of Neurotoxicity
Status: Enrolling
Summary:
Participate in a one-time research visit looking at the effects of your current HIV medication
and your brain.
Study visit consists of:
A brief medical interview
A blood draw
An MRI
Visit lasts about 4 hours.
Compensation of $120
Transportation provided (within San Diego County)
You may qualify if you are taking any of the following HIV medications*:
Pifeltro (Doravirine)
Emtriva (Emtricitabine)
Tivicay, Juluca (Dolutegravir)
For further details regarding this study, or other studies, please call (619) 543-5000 and ask to speak with a recruiter.
*All information collected is kept strictly confidential.  Not all individuals are eligible to participate.