Study Recruitment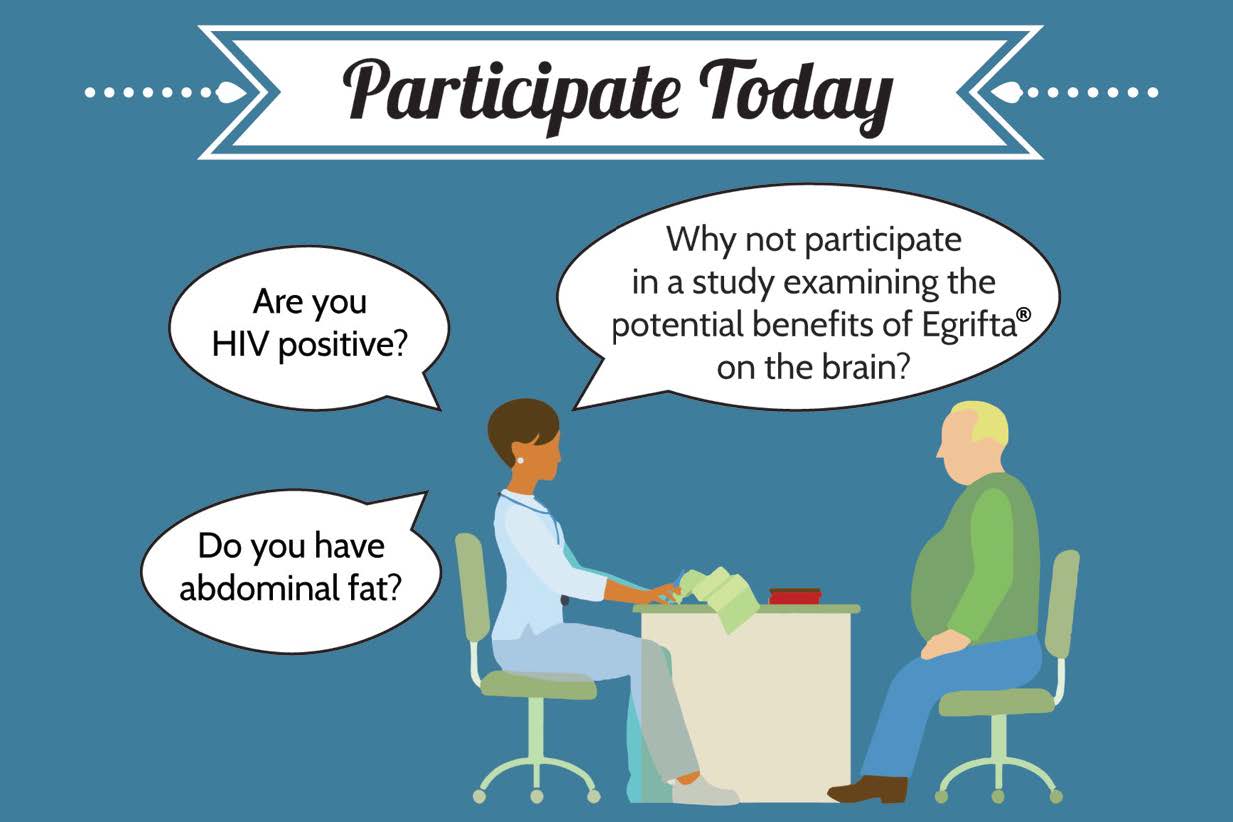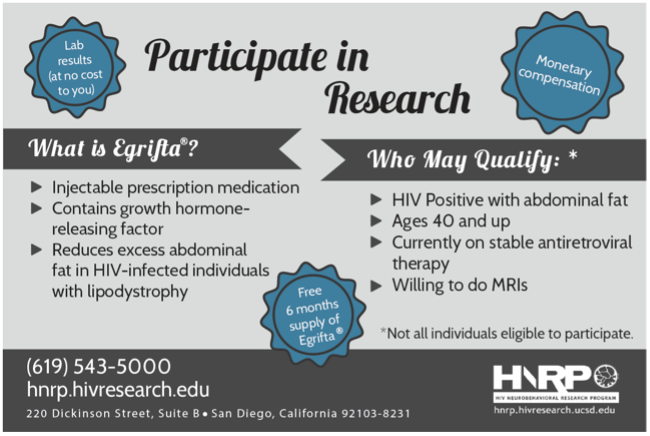 Potential Benefits of Egrifta on the Brain
Status: Not Enrolling
Summary:
The HNRP-CMCR at UCSD is conducting a study examining the potential benefits of Egrifta® on the brain.
What is Egrifta*:
Injectable prescription medication
Contains growth hormone-releasing factor
Reduces excess abdominal fat in HIV-infected individuals with lipodystrophy
In order to participate you must be*:
HIV positive with abdominal fat
Ages 40 and up
Currently on stable antiretroviral therapy
Wiling to do MRIs
Other information
Lab results (at no cost to you)
Monetary compensation
Free 6 months supply of Egrifta®
For further details regarding this study, or other studies, please call (619) 543-5000 and ask to speak with a recruiter.
*Not all individuals are eligible to participate.
All information collected is kept strictly confidential.
This study has been posted on clinicaltrials.gov. Click here to access this posting.