Participant Resources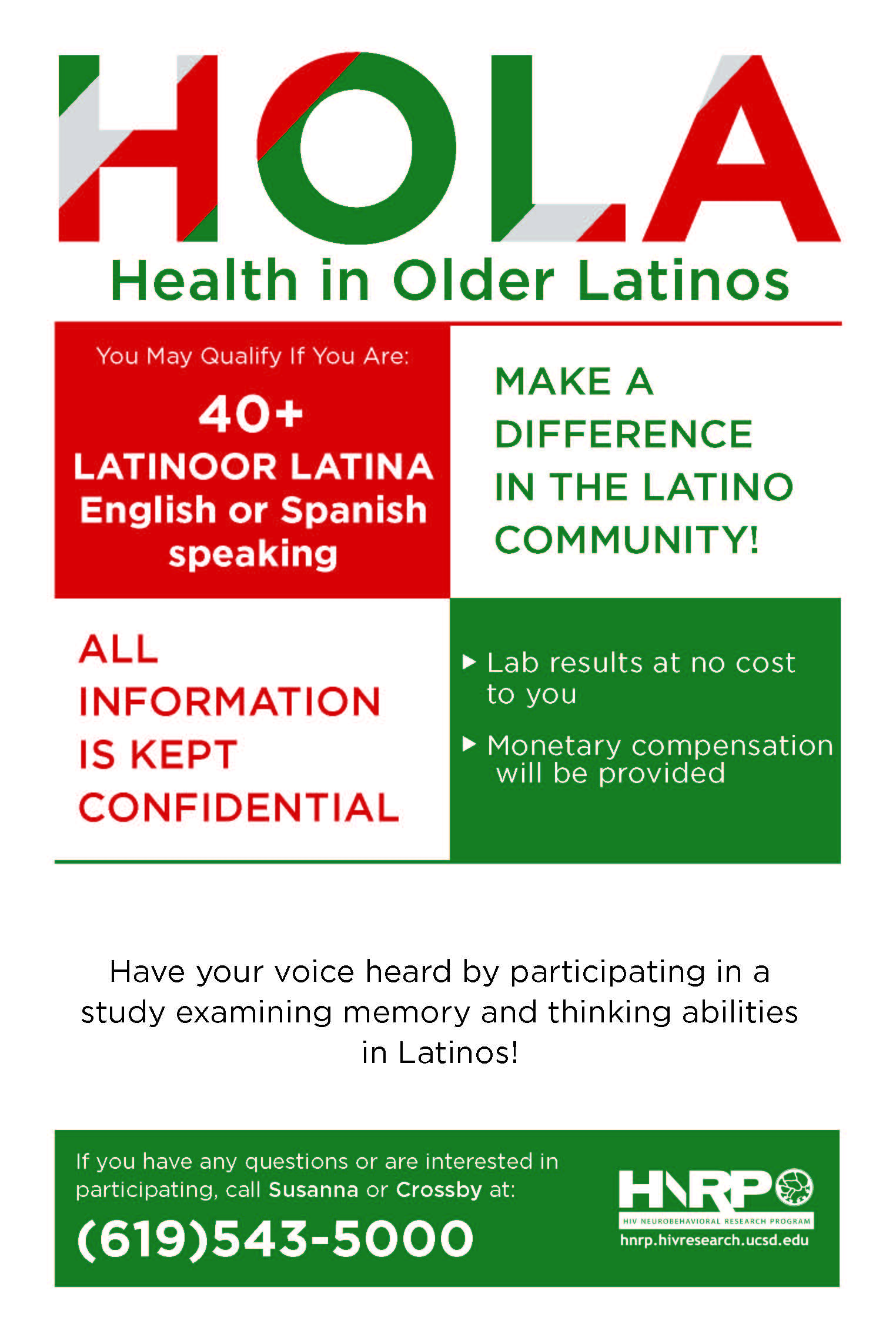 Health in Older Latinos
Status: Enrolling
Summary:
Participate in a study examining memory and thinking abilities in Latinos.
In order to participate you must be*:
40 +
Latino or Latina
English or Spanish speaking
Other information
Lab results at no cost to you
Monetary compensation will be provided
For further details regarding this study, or other studies, please call (619) 543-5000 and ask to speak with a recruiter.
*Not all individuals are eligible to participate.
All information collected is kept strictly confidential.