Participant Resources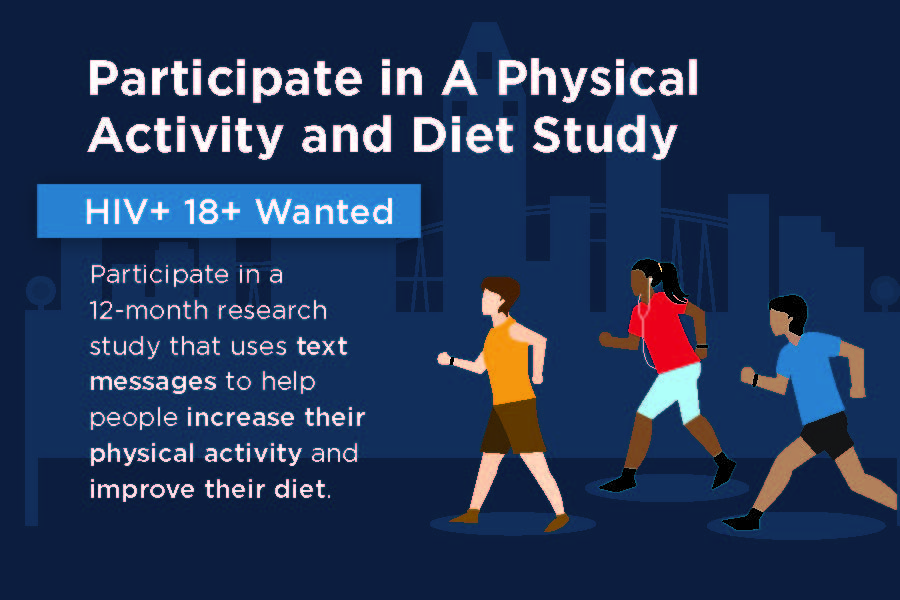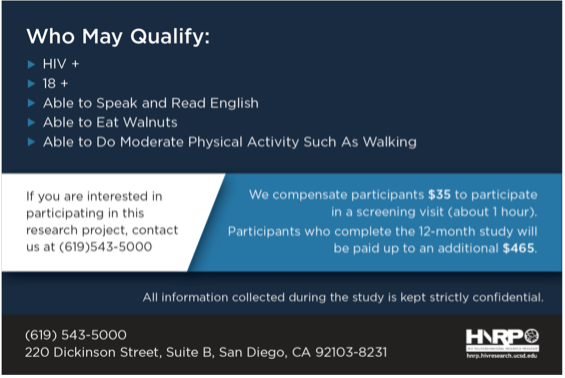 Physical Activity and Diet Study
Status: Enrolling
Summary:
Participate in a 12-month research study that uses text messages to help people increase their physical activity and improve their diet.
In order to participate you must be*:
HIV+
18+
Able to speak and read English
Able to eat walnuts
Able to do moderate physical activity such as walking
Other information
We compensate participants $35 to participate in a screening visit (about 1 hour).
Participants who complete the 12-month study will be paid up to an additional $465
For further details regarding this study, or other studies, please call (619) 543-5000 and ask to speak with a recruiter.
*Not all individuals are eligible to participate.
All information collected is kept strictly confidential.
This study has been posted on clinicaltrials.gov. Click here to access this posting.