Participant Resources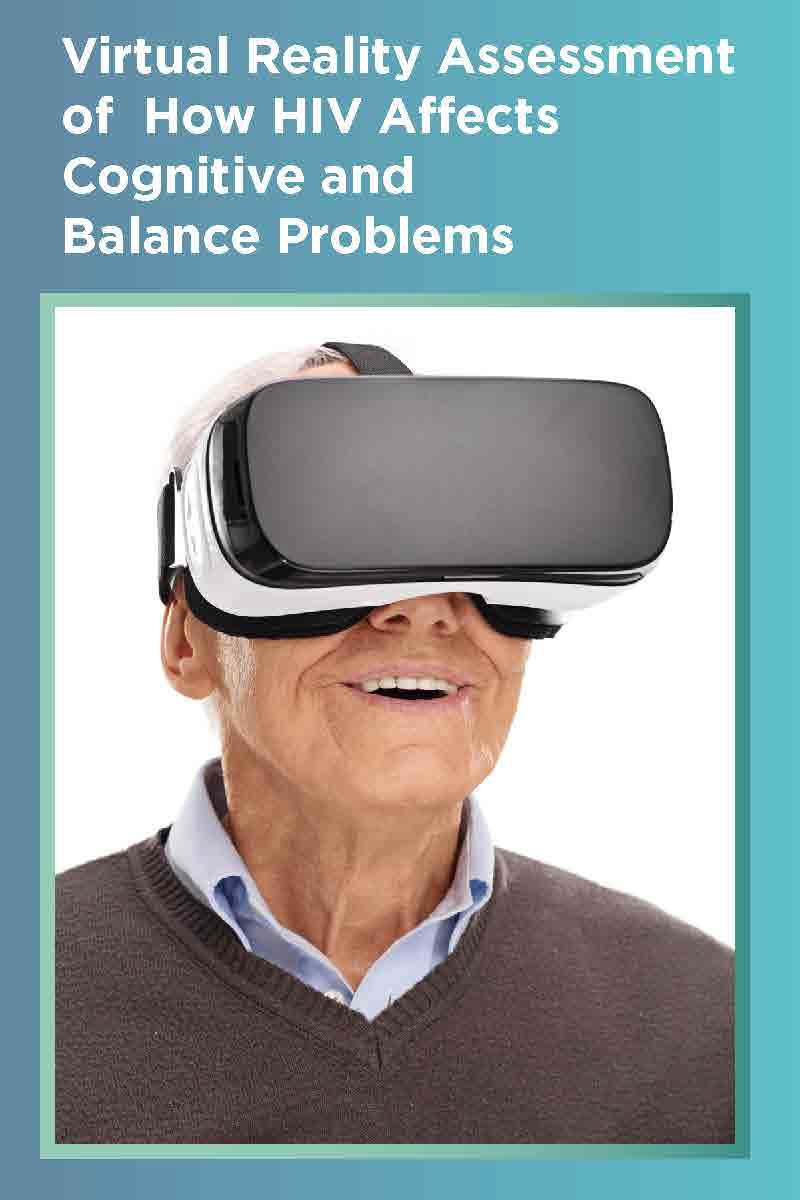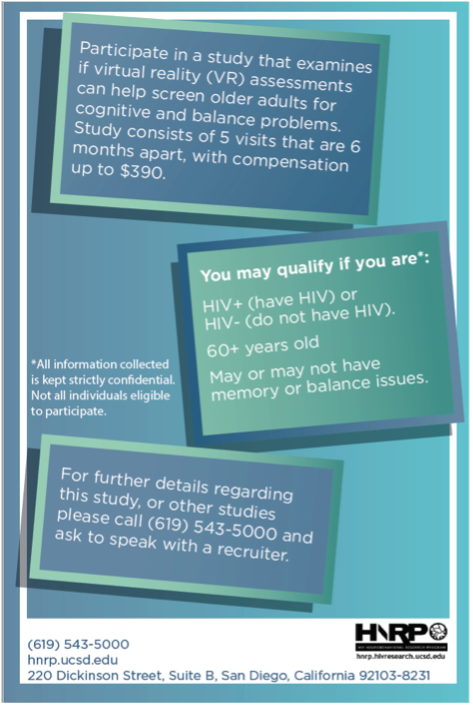 Virtual Reality Assessment of How HIV Affects Cognitive and Balance Problems
Status: Enrolling
Summary:
Participate in a study that examines if virtual reality (VR) assessments can help screen older adults for cognitive and balance problems. Study consists of 5 visits that are 6 months apart, with compensation up to $390.
You may qualify if you are*:
HIV+ (have HIV) or HIV- (do not have HIV)
60+ years old
May or may not have memory or balance issues
For further details regarding this study, or other studies, please call (619) 543-5000 and ask to speak with a recruiter.
*All information collected is kept strictly confidential. Not all individuals are eligible to participate.